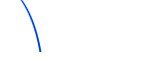 For over 5000 years soybeans have been well known in China because of their high nutritional value and referred to at times as the "miracle bean".
Soy has cholesterol lowering and cancer fighting properties in addition; it helps to prevent osteoporosis and eases the symptoms of menopause, thus gaining popularity in the western world.
Here you will easily learn how to add the miracle bean to your diet every day by using the Soy Wonder soymilk machine. The Soy Wonder soymilk machine prepares creamy fresh soymilk fast and easy. Moreover you can make nutritious rice milk, various nut milks, okara dishes and even fresh tofu.
All of the important information can be found on the Soy Wonder page. To read about the astounding health benefits of soy, go to the Soy and Health section. Soy Recipes shows the many possibilities of using soymilk, okara (soybean pulp) and tofu in the kitchen.